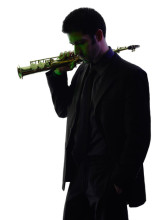 I have two current works in progress.
Riversbend Elegy, for guns, sax, and harp, is the story of two families grieving the loss of a young soldier. It's December 2004 in a small town in Indiana, and Tom is the first local kid to die at war in Iraq. He leaves behind a saxophone, a fragile wife, and a baby boy.
We join these families as they gather in Riversbend for Tom's funeral. In this choral novel, we hear the voice of each of the folks who must learn to live without him. They are singular people coming together, and the mourning song they create is often a dissonant one, but the underlying chords carry a familiar American tune.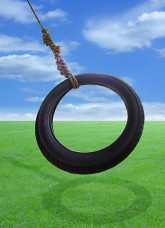 Flying through the Air with No Particular Ease is a novel about breasts, faith, and knowing who to call when you have to kill a mouse.
June, Meg, and Avis are sisters. They grew up during the 50s and 60s in the foothills of South Carolina. Though they lead very different day-to-day lives by the year of their Lord 1999, they each drop their solo acts to join in the fight when June is diagnosed with an aggressive form of breast cancer.
Now, flying together again, swinging high without a net, the Bigsby girls will try to remember the saving grace they thought they'd never forget, how to simply let go and trust one another to catch.